Test Main Flows
A list of the testing flows used:
Testing flow #1
Set study focused timer. After the time is over, use earned coins and buy a ticket to San Francisco.
Testing low #2
After the study time is over, save earned coins and check how many coins you have in total.
Testing flow #3
Check how many days you study in May and then see how many hours you study on May 1.
Below are the major problems found during user testing.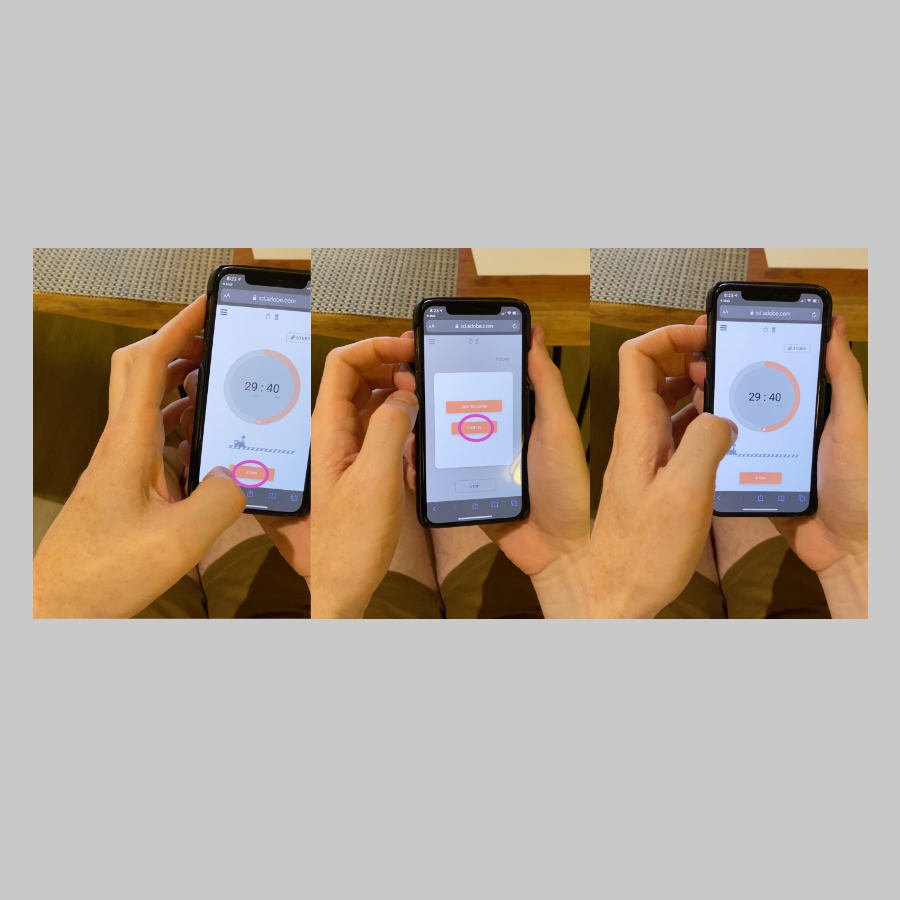 "The meaning of cancel is fuzzy. Is it canceling whole session or the canceling current stop operation?"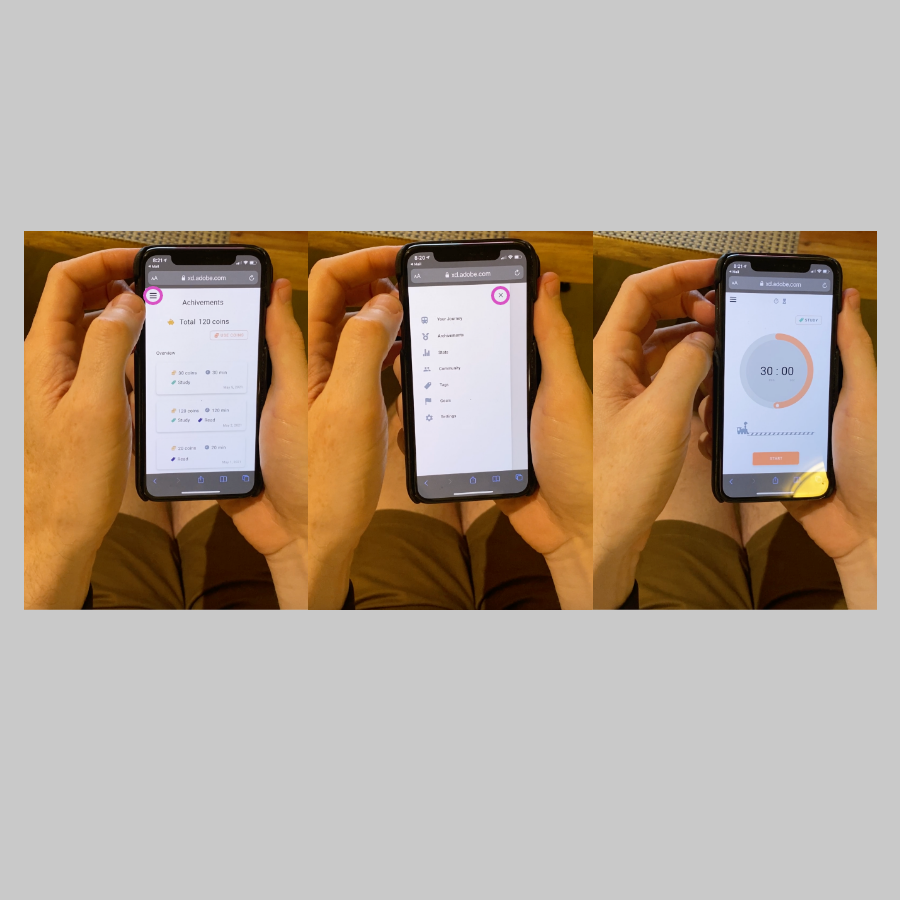 "Expected to stay on Achivement page when I close the nav, but went to timer page"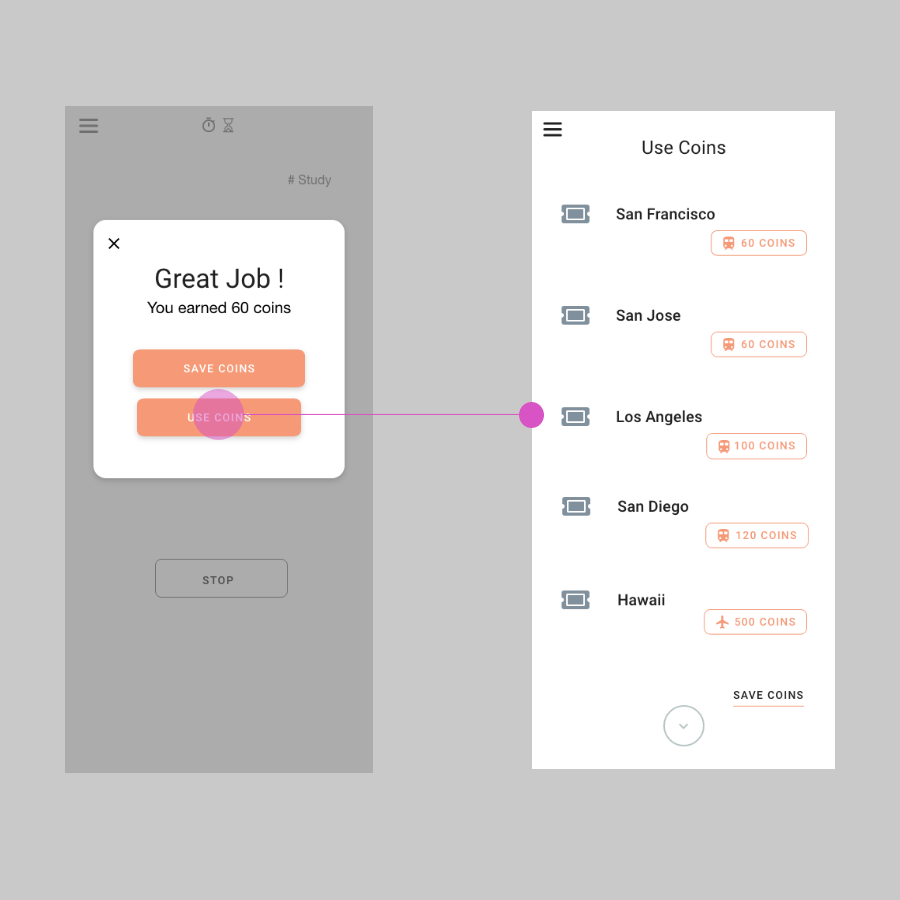 "I'd like to see how much coins do I have in total before using it"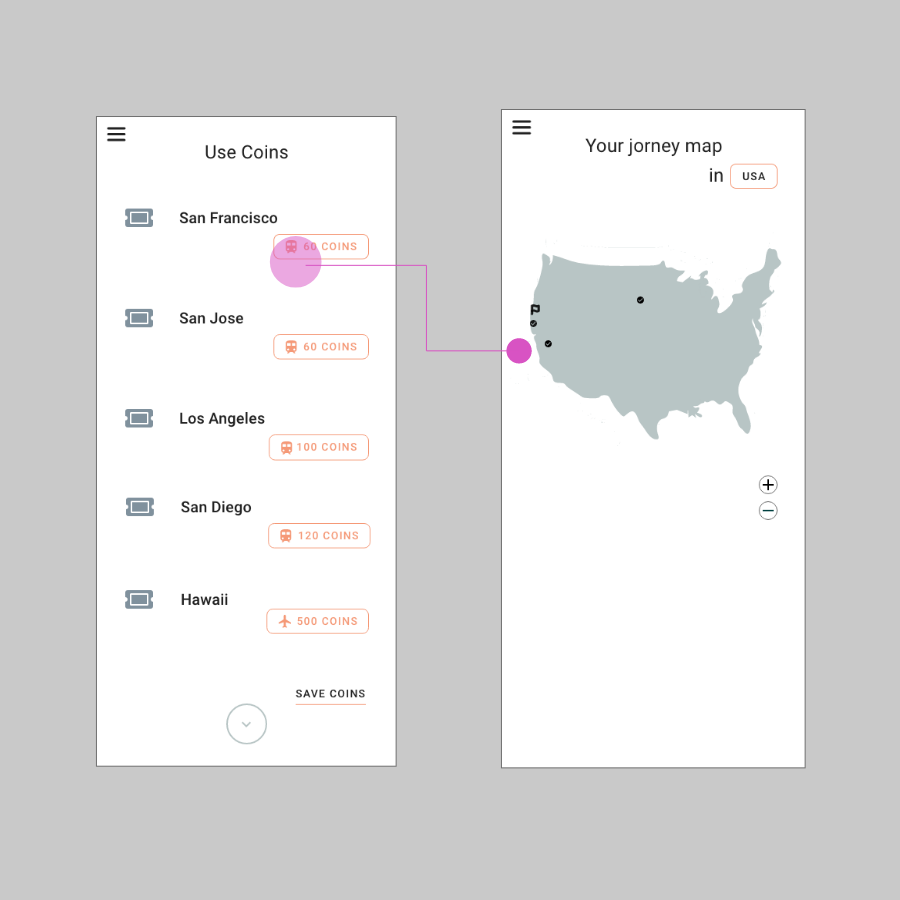 "After I bought a ticket to San Francisco, I thought next page woukd be focoused the location but it is not"